Crystal Embellished On Black Metal Bangles:
As crystals are known as uncut diamonds they look awesome if studded on black metal bangles. The bangles make your hand appear as beautiful as this piece of looks and leave people speechless.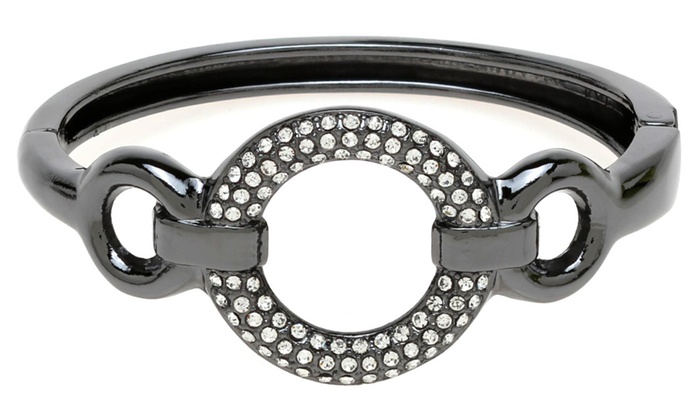 Mirror Image Black Metal Bangles:
In between the black metal bangles you can insert mirror image, enhancing the look of bangles as well as your hands. You get amazing designs of these bangles and choose it according to your style and fashion.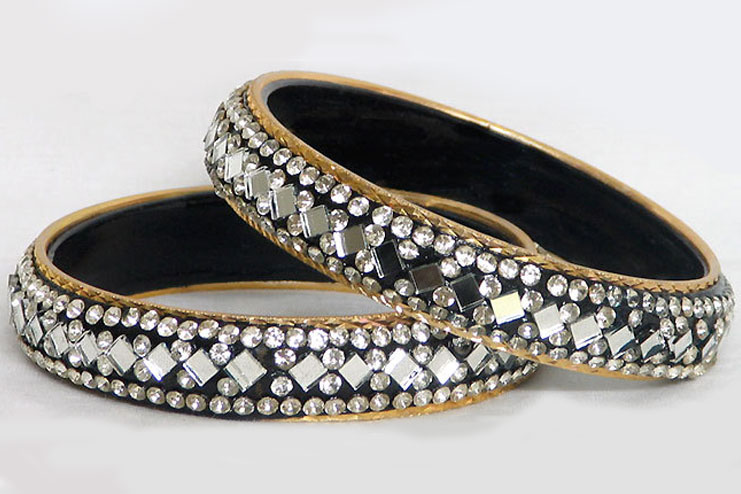 Traditional Style Bangles In Maroon Stones And Floral Design:
The traditional style bangles look elegant and enhance your look at any point of the time. The bangles are studded with precious maroon and white stones, in between flowers are carved with gold metal making the bangle look mind blowing. You can wear these bangles on wedding parties, as it can be worn with traditional wear and makes you look more beautiful.
Antique Indian Gold Bangles In Black:
The gold bangles if given an oxidised look, enhances the appearance of bangles many fold leaving you amazed in happiness. The wearer of bangles cannot be left noticed by everyone and thus enabling you to create your own fashion and style.
Silver Metal Bangles:
Silver is one of the metal through which you can create beautiful bangles which could grace your hand and overall make you look awesome and unique from others. The bangles created through this metal are silverfish in colour but now we get bangles in oxidised form also.